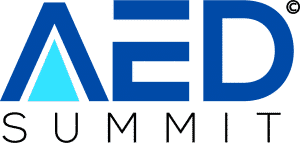 AED Summit 2022 – Visit Komplet America at Booth 605
Komplet America is excited to be exhibiting at the Associated Equipment Distributors (AED) Summit in Orlando, Florida! We are looking forward to the AED Summit as our starting line for another successful year. Our team has benefited from attending this industry event previously that includes dealer-specific education sessions, networking with peers, and discovering new product lines and business solutions for our dealerships.
2022 will be the third full year where Komplet America has served the United States equipment market and the AED Summit offers an invaluable opportunity to easily connect with our peers in one location. Our goal and focus in exhibiting are to develop our dealer network by connecting and building meaningful relationships within the industry. As our slogan states, Never Enough is synonymous with continuous growth, constant improvements, and constantly finding innovative and new solutions for our dealers and end-users.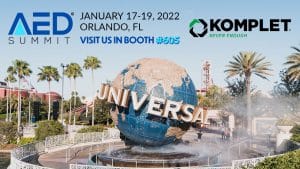 If you're attending the AED Summit please visit us at booth 605 to say hello and learn about Komplet compact crushing, screening, and shredding equipment.
The AED Summit allows our company and team to improve our network- enabling us to make connections we may never have otherwise. Thank you in advance to the whole team at Associated Equipment Distributors – we look forward to seeing you in Orlando!
Are you interested in learning more or meeting up at the AED Summit? Fill out the form below to arrange a meeting and discover the latest Komplet has to offer.