Description
The Komplet LEM TRACK 4825 model is a compact jaw crusher with hydraulic adjustment for its granulometry output. Compact, fully remote controlled and easy to transport, it allows for fast and simple set-up and working procedures by a single operator. The Komplet LT 4825 is a mobile crusher on track powered by an Isuzu diesel engine. The machine is featured of a 19in x 10in jaw crusher, feeding and unloading conveyor belts and a wide hopper. The Komplet LT 4825 mobile compact jaw crusher is a high performance crushing machine, the best performing and reliable solution for construction companies and contractors who want to recycle their construction and demolition waste on-site. It can crush every kind of material coming from building demolition such as concrete, reinforced concrete, marble, rocks, bricks, etc. transforming the waste in a reusable material.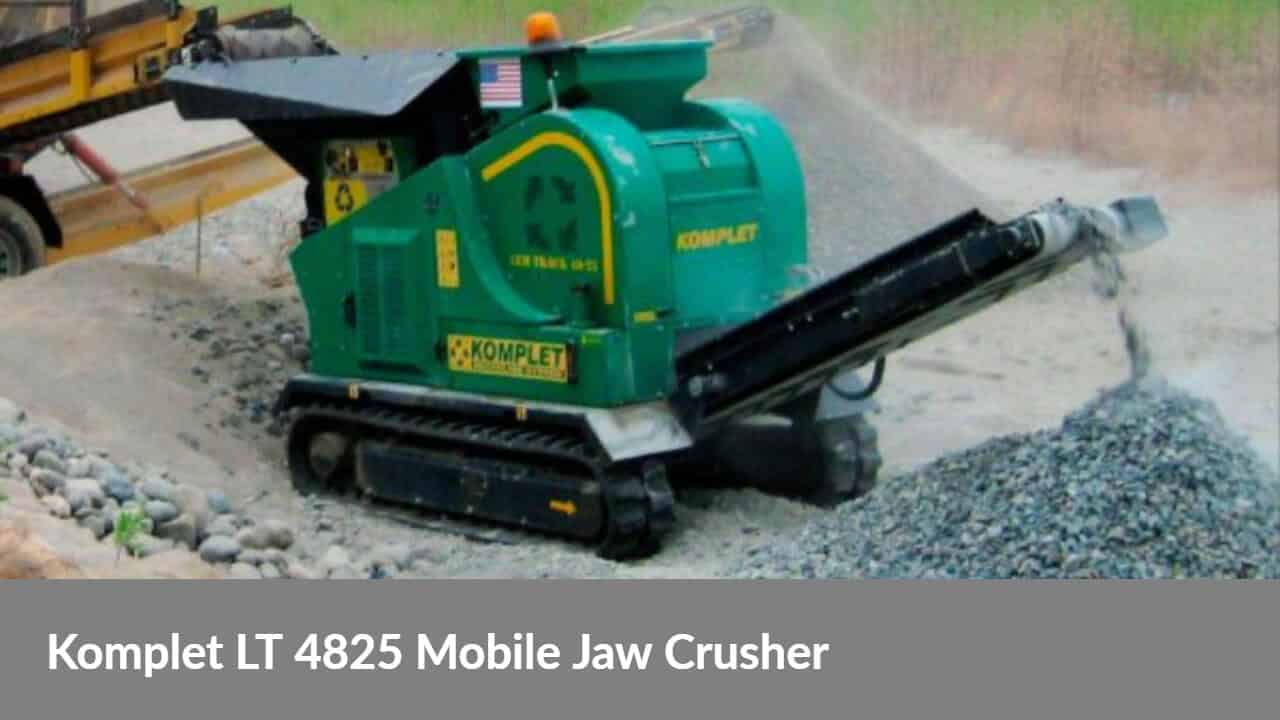 ELECTRIC PANEL
• Complete with all controls placed on board.
ACCESSORIES
• Magnetic roller.
• Dust dumping system.
DIMENSIONS
Working
• Length: 14.8 ft
• Width: 4.10 ft
• Height: 6.3 ft
Transport
• Length: 14.8 ft
• Width: 4.10 ft
• Height: 6.3 ft
Contact our team today to learn how the LT 4825 mobile compact jaw crusher can improve your job site productivity saving you time and money.
We are happy to announce Komplet North America is now the distributor for premium quality material processing and placement equipment. We are excited to bring 20 years of Komplet crushers and screeners to the USA. Finally an affordable, reliable solution for crushing and screening! Become a dealer or rental house and contact us today to offer your customers a great solution with a solid return on investment when you use compact crushers, screeners, and shredders.