Breakdown Materials On-Site
Compact Crushers
Turn Waste Into Valuable Product
Mobile Shredders
Pulverize Materials On-Site
Mobile Hammer Mills
Process Materials On-Site
Compact Vibrating Screeners
Fully Remote Controlled
Simple Setup & Working Procedures
COMPACT. MOBILE. AFFORDABLE SOLUTIONS.
When other portable plants are just too much, KOMPLET is just right. Komplet has been the leader in the world of compact mobile construction waste recycling equipment for over 20 years. We create high-performance equipment respecting the environment through suitable solutions that are effective for all applications. The Komplet range of mobile crushing, screening, and shredding equipment provides affordable, project-focused, versatile solutions that can operate in the most demanding of applications, including reinforced concrete, recycled asphalt, construction and demolition waste, wood, natural rock, and soils. We are proud to provide the perfect solutions for affordable on-site recycling for reuse of material on the job, eliminating the additional costs of hauling, tipping fees, and repurchase of material. Komplet mobile compact crushers are easily set up and transported without the requirement of permits. Count on Komplet North America to provide you with the support and equipment to grow your business with new solutions that will change the aggregate market and allow customers to control their own destiny with compact, crushers, screeners, and shredders.
Technically Advanced Solutions For The Recycling of All Types of Material
Don't waste downtime between excavation removal and material replacement. Our innovative, high-performance products complete work quickly and effectively – improving your job site's productivity and bottom line. Komplet compact mobile crushers, screeners, and shredders are remote-operated and easy to use. Count on Komplet North America as your source for premium quality material processing equipment and to find the machines and support that are perfect for your needs. Click below to browse our equipment brochures and contact us with any questions.
Equipment
Jaw Crushers
Vibrating Screeners
Hammer Mills
Shredders
Industries
Rental
Construction
Recycling
Demolition
Tunneling
Materials
Sand
Rock
Dirt
Wood
Garbage
Create your own destiny when you crush, screen, and shred directly on-site. Compact equipment that gets the job done right.
Komplet Mobile Crushers Features & Benefits
Eliminate construction and demolition waste on-site

Improve site productivity by removing wasted downtime between excavation removal and material replacement

See immediate savings in time, labor, and expenses when you crush and recycle on-site

Operator-friendly, easy-to-understand user interface reduces training time and costs

Fully remote controlled and easy to transport, allows a fast and simple set-up and working procedures by a single operator
DEMO UNIT SPECIALS
Contact Now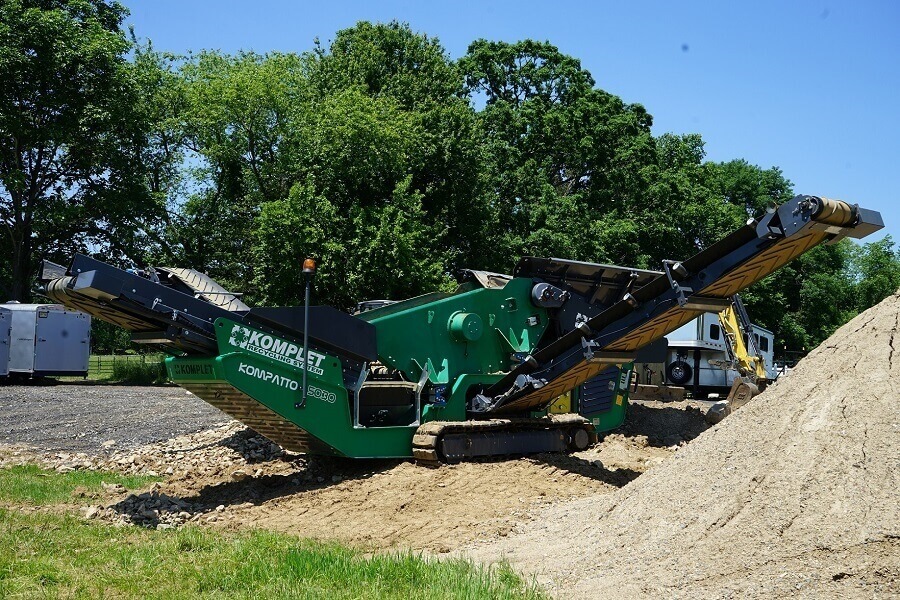 Hours: 132
Price: USD $127,000
2017 KOMPLET KOMPATTO SC 5030 FOR SALE
Contact Now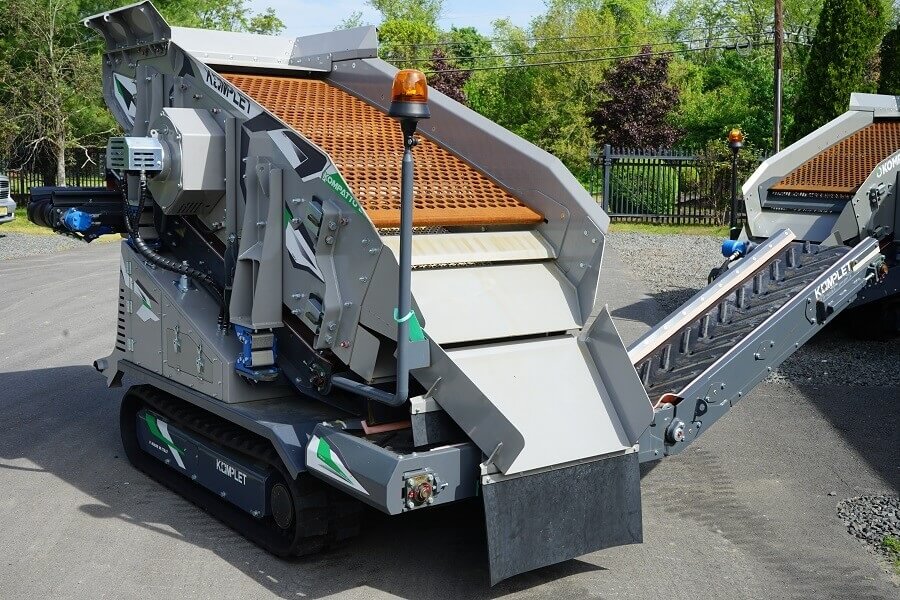 Hours: 14.7
Price: USD $58,000
2019 KOMPLET KOMPATTO SC 221 FOR SALE
Contact Now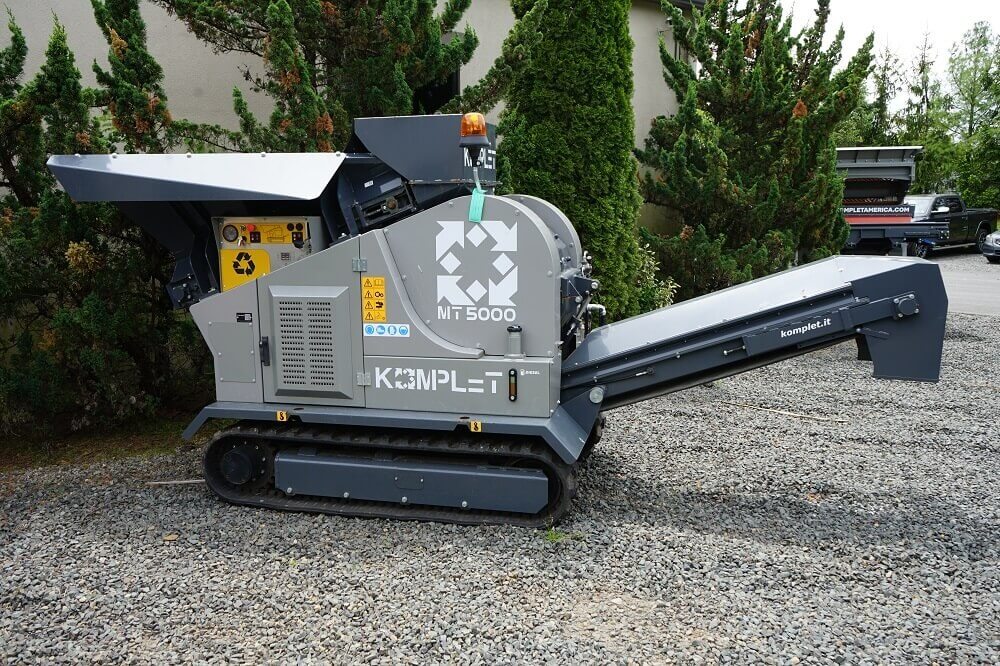 Hours: 22
Price: USD $78,500
2018 KOMPLET MT 5000 FOR SALE
We are happy to announce Komplet North America is now the premier distributor for technically advanced solutions for the treatment and recycling of all types of material. We are excited to bring 20 years of Komplet mobile crushers and screeners to the USA. Finally an affordable, reliable solution for crushing and screening! Become a rental house and contact us today to offer your customers a great solution with a solid return on investment when you use compact crushers, screeners, and shredders.