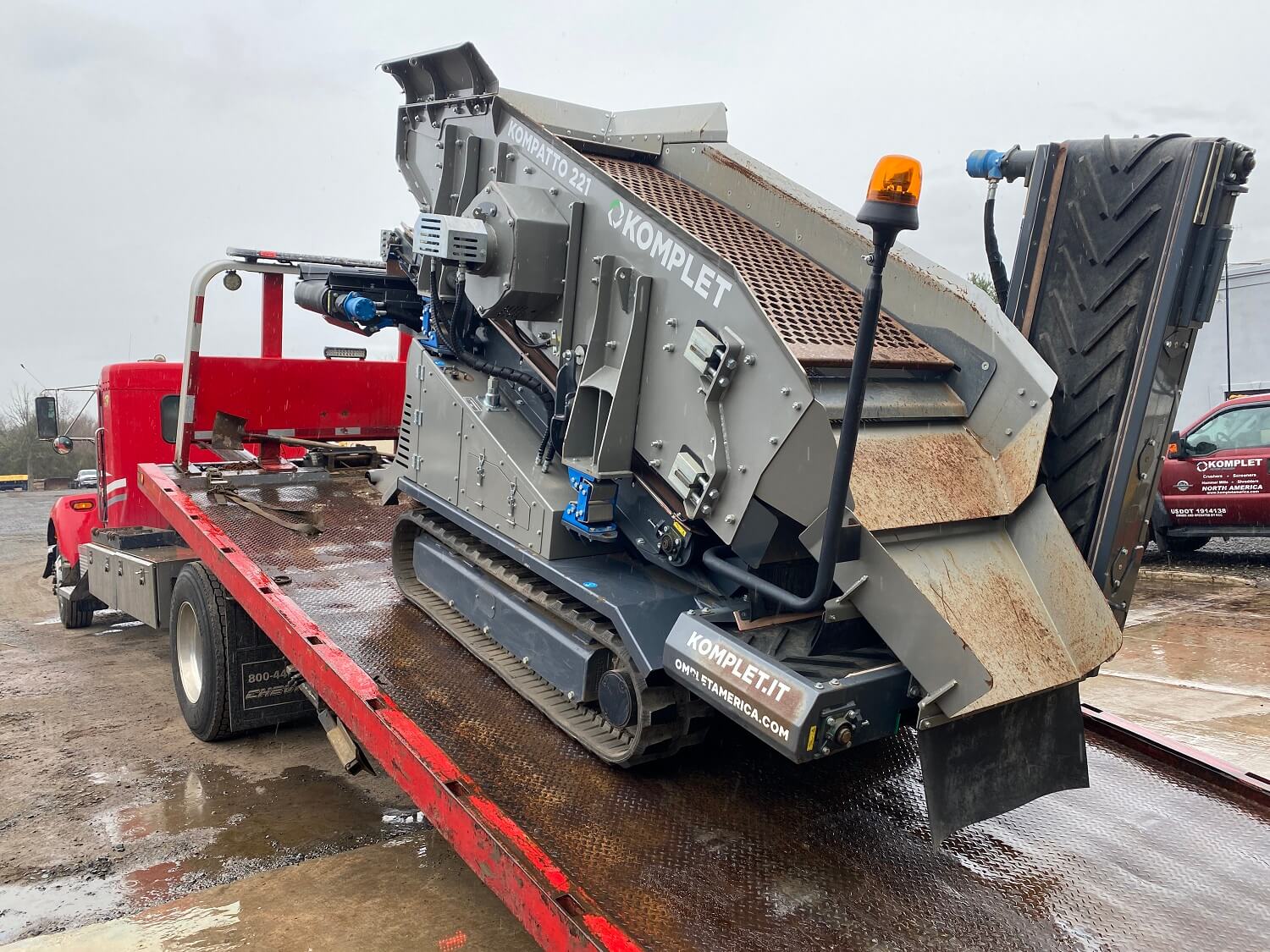 Vibrating Screeners Maintenance Tips
Vibrating screeners require regular care and maintenance for optimal performance. Creating routine maintenance schedules helps you prevent unplanned stoppages or breakdowns by identifying and eliminating potential problems before they disrupt your team's workflow.
However, vibrating screeners are unlike any other type of equipment on a construction site, requiring special care and attention. Follow these maintenance tips to keep your screeners running as efficiently as possible.
Regularly Check For Potential Issues
If you don't have a preventative maintenance schedule in place for your vibrating screener, an essential first step is to establish a regular equipment inspection routine.
Depending on how often your staff uses the vibrating screener on job sites, you may need inspections every 1 to 3 months.
During the inspection process, your personnel should check for potential signs of wear and tear. Common issues include grinding or tearing noises, worn-out or broken screening media, cracks, tears, dents, and other visible signs of damage on the conveyors.
You may also invest in vibration analysis tools to detect problems that your personnel cannot easily find. These measures can help determine if your screeners have lost some of their processing efficiency and need repairs or servicing.
Create Preventative Maintenance Schedules
It is critical to schedule multiple regular maintenance schedules at varying frequencies to ensure your vibrating screener functions optimally. Your inspections should occur on a daily, weekly, and monthly basis.
Daily maintenance: After every day the screener has been used on the job site, operators and maintenance staff should clean and re-grease the machine and thoroughly clean the screen mesh. Inspect all bolted connections for signs of looseness and tighten them back down to prevent vibrations from damaging the motor.
Weekly maintenance: Operations staff should inspect the screener's mesh and structural elements for signs of wear and tear.
Monthly maintenance: Maintenance staff should examine the motor, belts, mounts, springs, and conveyors for signs of wear and tear.
Source Parts and Support from the Manufacturer
If your personnel finds worn, damaged, or broken parts during maintenance, replacing or repairing them as quickly as possible is critical for maintaining equipment uptime.
However, avoid buying parts from a third-party retailer to save money. Although these sources may have parts for sale, there is no guarantee of compatibility, they may not offer support or service for these parts, or the support they offer may not be adequate. Instead, you should always rely on the original manufacturer for your repairs and service needs.
Getting replacement parts and assistance from the Original Equipment Manufacturer (OEM) ensures that you get quality, brand new parts directly from the company that made your equipment. Relying on OEM sources also includes reliable support services, from help with maintenance to repairs and replacement labor.
Komplet offers complete technical support services to all construction companies and authorized dealers working with their range of high-quality mobile waste recycling equipment. Whether you need spare parts, repairs, or assistance with your vibrating screens, it is safer and more cost-effective to rely on a first-party source such as Komplet America.
High-Quality Sorting and Waste Recycling Equipment
Whether you need a mobile vibrating screener, a shredder, a jaw crusher, or a hammer mill, Komplet America has the equipment for your job site.
Our range of mobile construction waste recycling equipment is an excellent addition to any construction and demolition equipment fleet, allowing your team to conduct on-site processing, sorting, and aggregate production. For questions and inquiries, contact us today at info@kompletamerica.com