Demos On How To Recycle Construction and Demolition Waste On-Site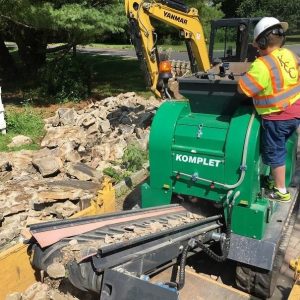 Join Our Crusher Family
At Komplet America our customers and dealer network are our family. Our leadership team has always valued respect, loyalty, and compassion. It starts from the top with our CEO, Kyle Conti who is proud to have his son, Nathaniel, help our team put on demonstrations of Komplet equipment. Nathaniel's machine operating experience has enabled him to show potential clients just how easy it is to recycle construction waste and demolition waste on-site using Komplet remote-controlled crushers and screeners.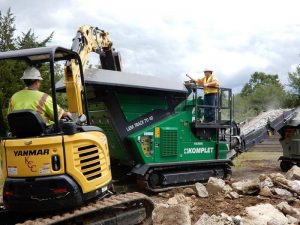 Since we began this awesome journey the response from customers and the industry has been incredibly positive. We have been fortunate to have the opportunity to provide Komplet demos on-site for contractors, quarry sites, and dealers where our team is dedicated to ensuring every operator is fully trained on how to use our mobile crushers and screeners.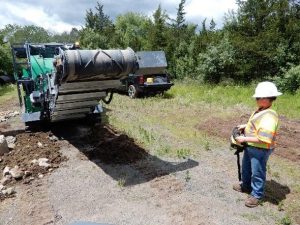 From the demolition of a landscape wall to crushing rocks at a quarry. Our team has the experience crushing and processing a variety of construction materials and is ready to train you so your team can experience the benefits of compact mobile crushers and screeners. In these photos, Nathaniel is seen operating the LT 7040 jaw crusher by remote control and showing how to place the concrete into the mini crusher's inlet opening.
Are you a contractor or rental house looking to provide a reliable, affordable solution for crushing, screening, and recycling construction waste on-site? Become a dealer or end-user and join our family! Fill out the form below to learn more and follow us on social media to see what we're crushing next!