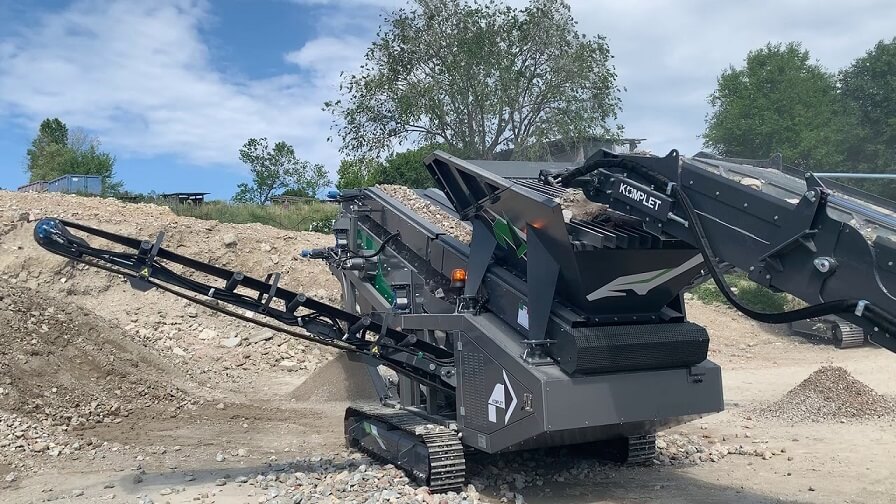 Screening and Crushing Equipment Combinations
The purpose of crushing on-site is to provide contractors additional value to construction & demolition waste, as well as, produce reusable material with low environmental impact. The purpose of screening on-site is to provide contractors additional added value to the processed materials dividing them into various particle sizes. When contractors and operators use portable crushing and screening equipment combinations they streamline production while processing various sizes of material and endproduct. Instead of the rock crusher screen or jaw size inlet opening only producing one-sized product at a time, the combination with a vibrating screener allows for multiple final product results from one material. Please check out the diagrams below showing how an operator may combine a portable crusher and portable screener machine.
K-JC704 Tracked Crusher + Kompatto 104 Tracked Screener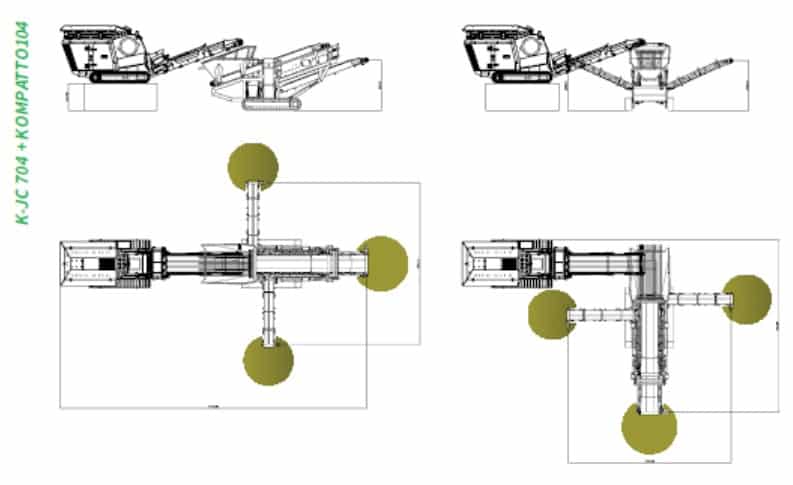 K-JC704 Tracked Crusher + Kompatto 221 Tracked Screener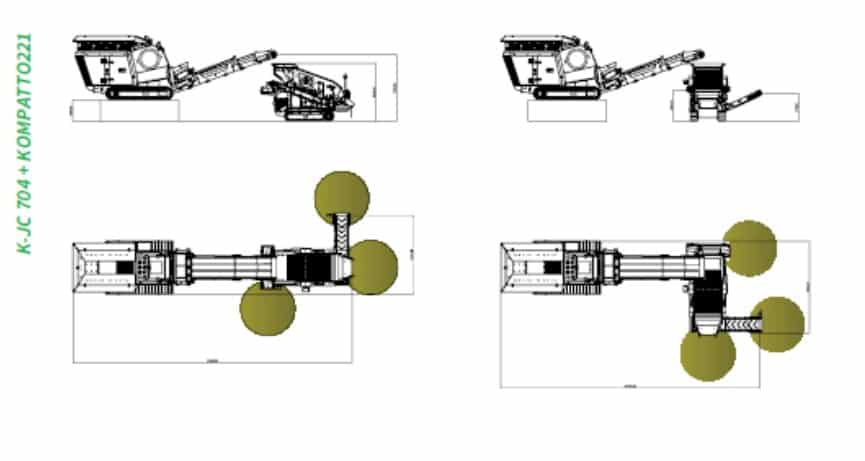 K-JC503 Tracked Crusher + Kompatto 221 Tracked Screener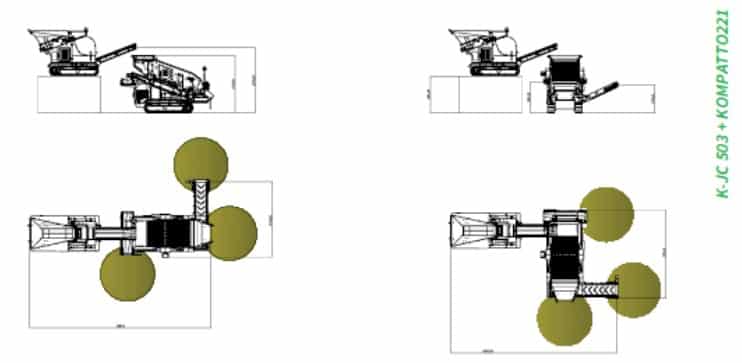 If you want more information about the above crushing plant and screening plant combinations then please reach out to our team and we will be happy to answer any questions you may have. Start saving money when you combine your concrete crushing equipment with your portable screening equipment and expereience benefits that include:
Eliminating construction and demolition waste on-site
Improving site productivity by removing wasted downtime between excavation removal and material replacement
Seeing immediate savings in time, labor, and expenses when you crush and recycle on-site
Operator-friendly, easy-to-understand user interface reduces training time and costs
Remote controlled and easy to transport, allows a fast and simple set-up and working procedures by a single operator
Komplet America is the distributor of premium portable waste recycling machines and quality material processing equipment. We are excited to bring 20 years of Komplet small mobile crushers, screeners, and shredders to the USA. Finally an affordable, reliable solution for crushing, screening, and shredding! Contact our team to become a dealer or rental house to offer your customers a great solution with a solid return on investment.