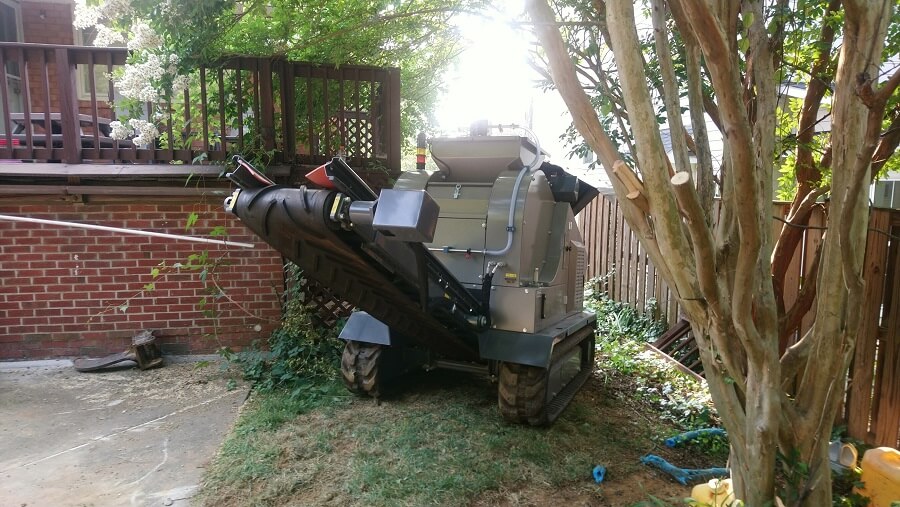 Jaw Crusher or Hammer Mill: Which is Right for Your Application?
Critical equipment in the mining, construction, demolition, and recycling industries, rock crushers perform four primary functions:
Obtaining properly sized material for aggregate, ballast, mineral extraction, etc.
Reducing excavated material to a size conducive to transport and storage
Preparing ore or other material for further size reduction
Classifying mined material by size or mineral content
Because the purposes behind reducing rock size are diverse, the equipment used to crush the material have become specialized. The right machine for your quarry, mine, or plant depends on the feedstock's composition and what the finished product will be. Jaw crushers and hammer mills used different methods for turning big rocks into small ones, and they are built for their distinct rolls in the reduction process.
Jaw Crusher Applications
Rock crushing often is conducted in stages, with the first process designed to prepare make large chunks of feedstock small enough for a conveyor. This job often falls to jaw crushers because they can manage large batches of a variety of hard, abrasive materials including granite, iron ore, asphalt, glass, and porcelain. Jaw crushers work using a moveable die plate (like a person's lower jaw) to force the material against a stationary plate (like a human upper jaw), squeezing it until it shatters. Compact jaw crushers offer easy mobility to and maneuverability around tight quarry spaces and construction sites and can reduce 400-square-inch and larger stones to manageable ¾-inch to 3½-inch piece – the ideal size for further size reduction and shaping in hammer mills.
Hammer Mill Applications
Hammer mills work by striking rock with blows from mechanically driven blunt instruments, like pulverizing a walnut shell with your trusty ball peen. They often are used as the primary crusher on brittle, low-abrasive feedstock for aggregate reduction, glass, tile, and ceramic recycling and other uses. They also are often employed in secondary crushing. The impact of the mill's hammers tends to break pre-crushed rock – especially sedimentary material like limestone and sandstone – and recyclables along their natural fault lines. These breaks shear off sharp edges and tend to create more cubical shapes from the primary crusher's more oblong output, increasing the rock pieces' surface areas.
Conclusion
Jaw crushers and hammer mills are designed to perform distinct functions, and they often work best in tandem. Use a jaw crusher to reduce big chunks of hard material into smaller pieces you can work with. Then run the pieces through a hammer mill to further shape and maximize the exposed area.
Recyclers of glass, porcelain, tile, light concrete, and other soft feedstock can use hammer mills as their primary crusher, saving money and time by reducing their workflow to a single stage.
No matter what material you need to reduce, Komplet America can supply the mobile crushers, shredders, and vibrating screens you need to complete the job efficiently. Contact us for a free quote.