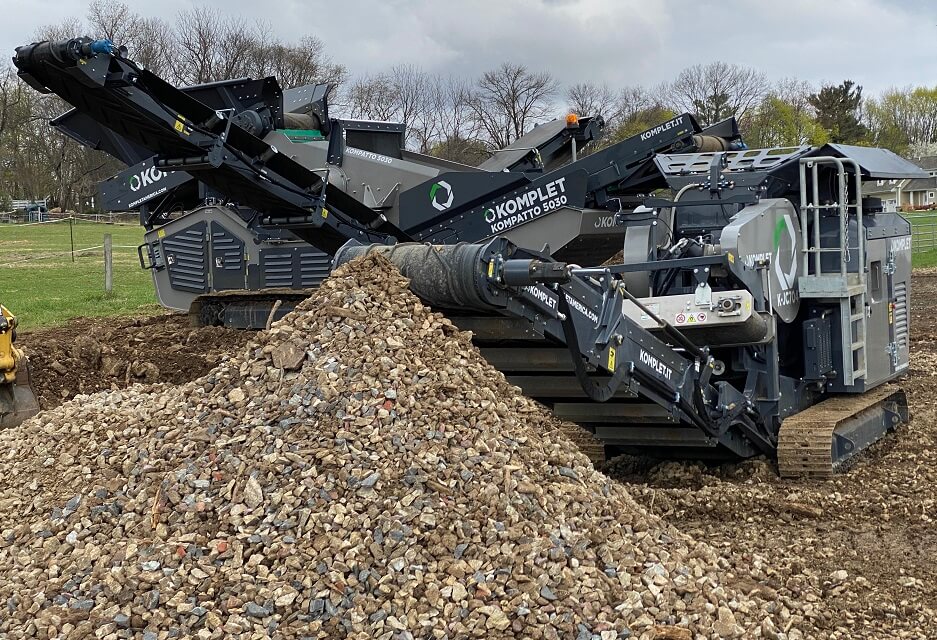 3 Benefits of Disposing Waste With Komplet Mobile Crushers
Any contractor knows that working in the construction business means that you deal with a lot of waste. There are a variety of ways to get rid of the waste, but none are as efficient as Komplet America's mobile crushers. These mobile crushers offer many advantages that make disposing of waste stress-free and extremely effective. Some key benefits of using Komplet America's mobile crushers include: saving time, labor, expenses removing and recycling waste on-site, easy-to-use machinery, and how easily our equipment can be transported.
Saving time, labor, and expenses by removing and recycling waste on-site
It is no secret that the traditional construction waste disposal process is a lengthy, labor-intensive, and expensive process. However, with Komplet America's mobile crushers it does not have to be. Our small mobile crushers minimize the amount of construction and demolition waste on-site. Waste is also recycled on-site which can help your construction firm save money and be more efficient.
Easy-to-use machinery
Some construction waste removal machinery devices require that your employees are extensively trained. With Komplet America's mobile crushers, there is no employee training necessary. This is because our crushers are objectively simple to use by experienced construction employees. Training employees to use equipment is an expense that you will not have to worry about with Komplet America's crushers. Our equipment functions perfectly every time and can be used by anybody with a construction background.
Very transportable and remote-controlled features
Komplet America's mobile crushers are easy to transport and are fully remote-controlled. These modern-era crushers are considered state-of-the-art and allow for a quick and easy setup. Additionally, working procedures can be conducted by a single operator.
Komplet America's mobile crushers are great at disposing and recycling fast and efficiently. They are also available at a bargain price. Contact our team for more valuable information regarding the disposal of construction waste.
If you have any questions about Komplet crushing, screening, and shredding equipment, then please reach out for more information and to schedule an in-person demo; contact us today!