More Than Mini Mobile Crushers – Who We Are
Mini Crushers, Screeners, & Shredders for Recycling Construction Waste
COMPACT. MOBILE. AFFORDABLE SOLUTIONS.
Komplet is the leader in the world for the construction of treatment systems and waste recycling equipment that encompasses simple-to-use and easy-to-transport machines and modular systems. The uniqueness of Komplet's standards has made their mini mobile crushers and screeners well known and appreciated throughout the world as premier material processing equipment and recycling systems for construction, demolition, and excavation. Komplet America is proud to be the official distributor in the USA where the relationship with our clients and partners does not finish at the time of the purchase, and our after-sales service and customer care is an indisputable strength of our company.
KOMPLET AMERICA'S VISION
To be the distributor of choice for material processing equipment, one that is well regarded by its peers, respected by its competitors, favored by its customers and supported by its employees.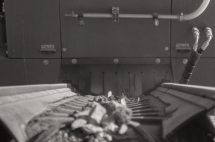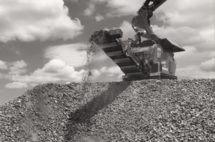 KOMPLET AMERICA'S MISSION
To provide our customers with the highest quality recycling systems and services, which assist them in maximizing their profits in an ever-changing marketplace.
Is your equipment distributor full-service, reliable, & helping drive business?
What if we told you we had material processing equipment that would shorten your customer's job site processes, accelerate operating procedures, and handle the toughest challenges in any environment? What if this equipment was LESS expensive than the methods they are already employing? At Komplet America, we care about our customer's satisfaction and making the processes easy and as seamless as possible. We add value to every customer's equipment fleet through our industry experience, partnerships, and expertise. As the premier distributor for Komplet recycling systems including mini mobile crushers, screeners, and shredders throughout the United States, it is our goal to bring our customers the peace of mind they deserve.
Holistic Approach To Communication:
We view our customers as partners and that relationship is a part of an ongoing process. We create a continuous communication plan that will ensure your satisfaction, build relationships, collect relevant data and ultimately shape how we meet your needs. The process continues when the equipment is in use, and any on-site needs are assessed. From there, key points continue to be communicated, actions measured and strategies are put in place to shape any future potential fleet needs.
The Bottom Line: Save Time and Money When You Process Materials Directly On-Site
People who partner with us for their crushing and screening equipment are able to offer their customers a great solution with a solid return on investment. With Komplet America's service formula, your material processing equipment delivers, year-round. Contact us today to become a customer or rental house and help your customers save time and money while processing materials directly on-site with Komplet mini crushers, screeners, and shredders.
Why Work with Komplet America?
• Our selection of recycling systems and material processing equipment features a variety of choices.
• We offer competitive pricing.
• We will work with you to find the most appropriate and comprehensive solutions to fit your needs.
• We offer the best warranties in the industry on our products.
• We take immense pride in sourcing our parts from the United States whenever possible.
• We offer numerous environmentally friendly and/or recyclable products.
• We treat you as if you are our only client – superior customer service is a pillar of Komplet America.
• We give back: Komplet America is actively engaged in philanthropy.