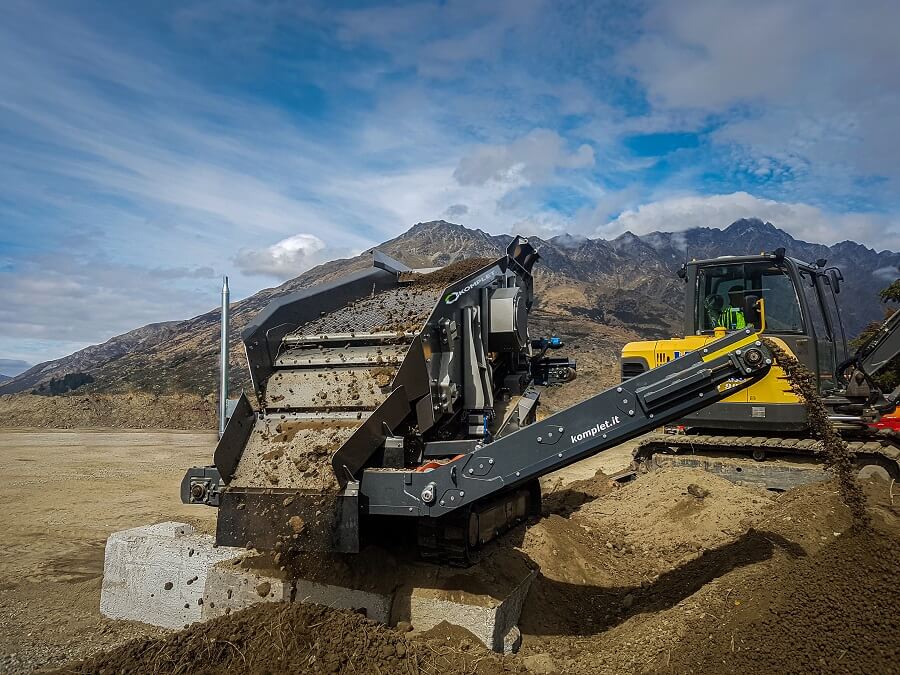 Why Vibrating Screeners Trump Trommels on Construction Sites
Multiple technologies have emerged to help agriculture operations, mining concerns, and construction companies separate materials by size and composition. Some work better than others in specific processes and in working with different feedstock compositions.
All construction sites need clean fill dirt, gravel, and aggregate material to complete the project. Manufacturing them on-site eliminates downtime and simplifies logistics. The capability to sort concrete, asphalt and other construction components reduces waste, minimizes landfill fees, and can provide additional income from sales to recyclers. The ability to collect and process these materials on-site.
For on-site classification, construction companies often face the choice between compact vibrating screeners and trommels. While both can get the job done, vibrating screeners pack the more specialized characteristics building and demolition contractors are looking for. Track-mounted mobile screeners are self-propelled for easy positioning at various locations around the job site. Unlike trommels, they can screen just about any material encountered during grading, site preparation, and cleanup. Vibrating screeners top trommels in several key performance measures:
Precision – Leveraging motor power lends stronger, more consistent separating action to vibrating screens than trommels can achieve using gravity. As a result, trommels' strength lies in the quantity – not the quality – of material processed. The dirt and aggregate material separated by vibrating screens is cleaner and ready to go to work.
Efficiency – Vibrating screeners make use of their entire screen surface area. Trommels employ only a portion of their rotating cylinders at any one time. As a result, vibrating screens can handle faster feed rates and flow without backlog. Komplet's Kompatto 5030, for instance, can operate two screens simultaneously, separating feed loads into three distinct sizes.
Maintenance – Vibration action breaks up dirt clumps and compacted sand and shakes out any oversize pieces that become temporarily trapped in the screen. These same materials may stick to or clog cylindrical trommel mesh. Plugging and blinding forces trommels to be shut down so the obstructions can be cleared.
Ownership Cost – Because of their simple design and rudimentary technology, trommels historically have been cheaper to purchase than vibrating screens. The initial cost difference has come down in recent years, and when operating costs are considered, vibrating screeners often prove more economical. They consume less energy per cubic yard of the processed material. And they have fewer moving parts than trommels, so components need to be replaced less often.
Construction sites specifically require fine materials, from gravel for aggregates to dirt for fill and topsoil for final landscaping. Vibrating screeners are particularly efficient at separating these smaller particles from excavated materials. Engineered to generate sufficient force to draw the desired fragments from among larger chunks, vibrating screeners deliver higher yields and better quality products than trommels can manage, making them immediately available for on-site use, easier transportation to other locations, and streamlined processing for third-party sale.
Komplet offers three sizes of compact vibrating screeners. One is perfect for your operation and applications. For more information on selecting and using a screener at your construction site, quarry, mine, or other industrial sites, contact our experts.