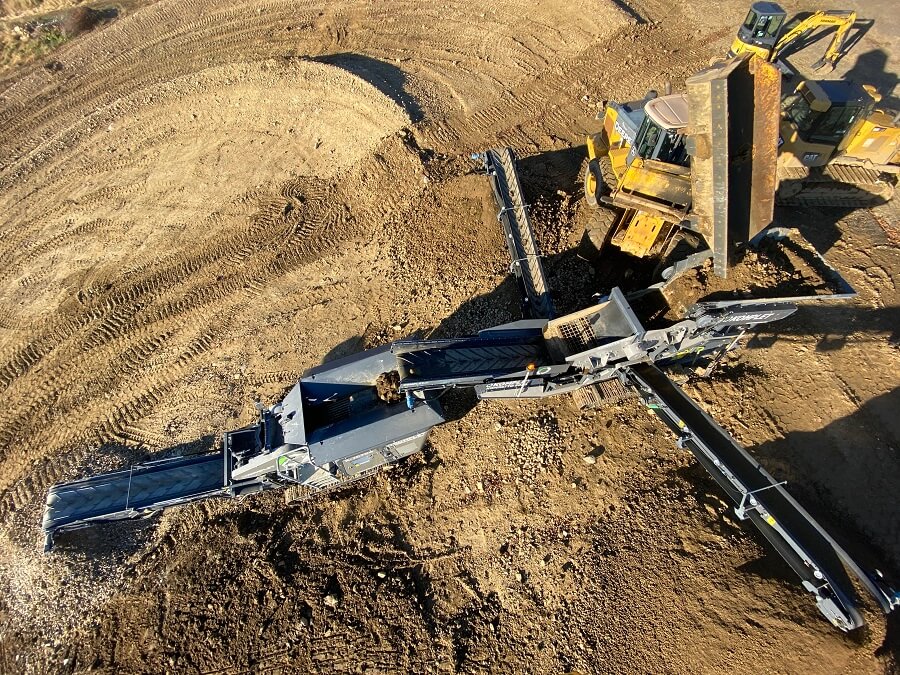 Mobile Crushing Benefits – Recycle Waste On-Site
Mobile mini construction waste crushing equipment offers compact, mobile, and affordable solutions for all applications. They're movable, walk freely, and are safe to operate, which makes them convenient for any job. From reinforced concrete to recycled asphalt, natural rock, and more, mobile jaw crushers can do it all.
Choose a small mobile jaw crusher that can work in limited access job sites. Or a jaw crusher designed for versatility, maneuverability, and transportability. You can even go for a larger compact jaw crusher that can crush a wide variety of materials. From 34 tons per hour to 220 tons per hour, the choice is yours.
The advantages of a mobile crushing equipment
Mobile crushing equipment allows teams to work quickly and effectively. Applications can include construction, recycling, demolition, and much more. Mobile jaw crushers are remote-operated and easy to use so that the job gets done right.
Performance benefits
If mobility is important on a limited-access site, mobile mini crushers are the perfect solution for the job. Because they're track-mounted and fully remote-controlled, they can maneuver just about anywhere. All that's needed is a single operator to quickly set up and operate the equipment.
Quality benefits
Mobile jaw crushers are developed for quality and longevity. Each model includes a sensor that turns the feeder belt on or off to control the material going in to prevent jamming. It's also equipped with a radio remote control and toggle jaws crusher that can be hydraulically adjusted.
Price benefits
With the transportation and human resource costs increasing every day, the reutilizing of crushed material is more economical. By avoiding excavation and demolition waste removal, you can save time and money. Furthermore, states like New Jersey and many others offer tax breaks and other benefits for recycling onsite with this type of equipment.
So what are you waiting for? Create your own destiny when you start crushing onsite with Komplet mobile jaw crushers. Find your mobile mini rock crusher machine at Komplet North America.