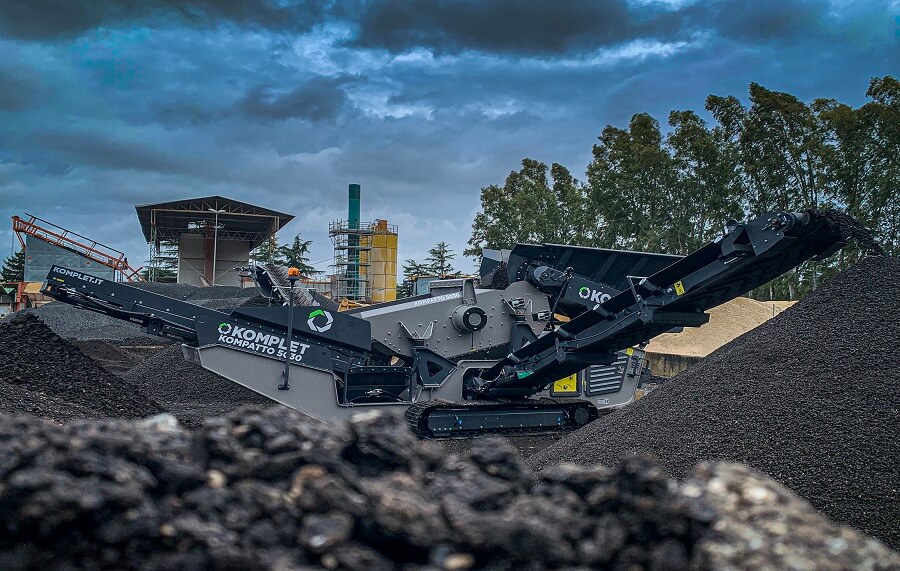 Three Ways a Mobile Screener Can Simplify Work at Your Job Site
If you are a paver, mason, landscaper, or on-site construction recycling company, you may be looking for ways to simplify your work on the job site. Mobile screeners are versatile, high-performance, compact pieces of construction equipment that get the job done efficiently, safely, and cost-effectively.
Here are more reasons to consider using a mobile screener for your next project.
1. Easy to Transport and Relocate
A mobile screener offers portability, so it's easy to relocate and set up. Its compact dimensions and relatively low weight make it convenient to transport to and from the job site at the beginning and completion of a project.
While static screeners operate from a fixed location for the project's duration, a track-mounted mobile screener can rapidly move between two job sites or along the quarry face to limit the interruption to production time.
2. Increases Job Site Productivity
If you are in road building operations, landscaping, waste management, or the demolition business, you need dependable screening equipment for separating waste, recyclables, and other reusable materials.
A vibrating mobile screener with multiple outputs and the ability to mobilize in tight spaces instantly increases your job site productivity. The machine allows you to process items on-site, separating up to three materials over the double-deck mesh screens.
3. Reduces Manual Materials Handling
Mobile screeners separate debris using a single operator, allowing you to perform material handling tasks more efficiently.
Because mobile screeners are compact and self-driven, they can operate right next to demolition sites or other areas with waste, organics, and recyclables. Mobile screeners limit the need for non-powered materials handling equipment, such as wheelbarrows. This means workers can focus on tasks that require more skill rather than repetitive manual labor.
Komplet, The World Leader in Construction Waste Recycling
At Komplet America, we specialize in providing mobile screeners, mini crushers, portable shredders, and other compact materials handling solutions for contractors and construction firms.
Contact us today for more information or to schedule a live demo of our products.