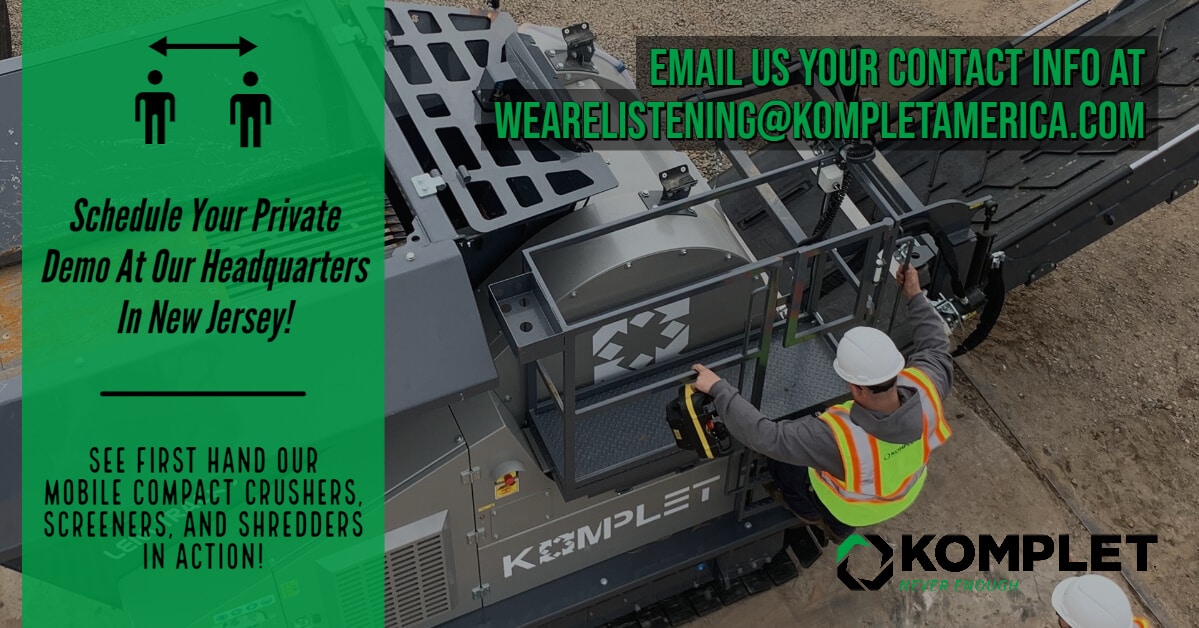 Private Equipment Demos Available
With respect to government guidelines and proper social distancing Komplet North America is now hosting privately scheduled equipment demonstrations at our company headquarters in Hillsborough, NJ.
In order to ensure the safety of everyone during each equipment demonstration, we have taken the necessary precautions including PPE, signage, and sanitization stations. Komplet North America is prepared to accompany you to demo our compact equipment at your convenience.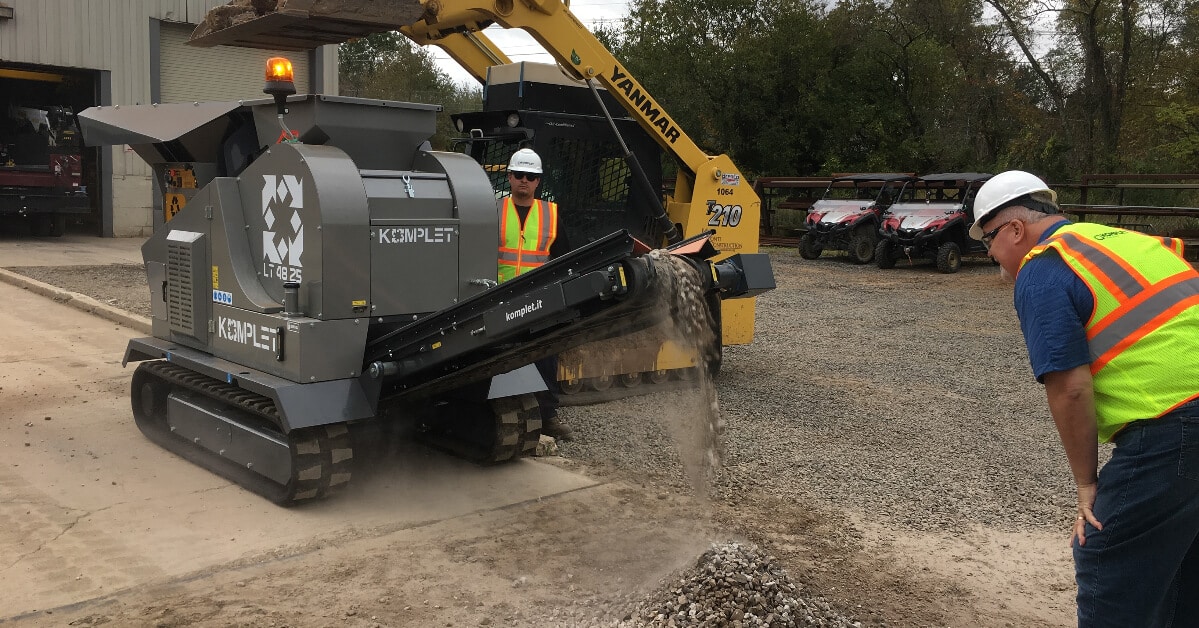 Our team is eager to answer any questions you may have about our mobile compact crushers, screeners, and shredder. To schedule your demo and learn more about Komplet equipment please fill out the below form and our team will be in touch to schedule your Komplet North America private equipment demonstration.