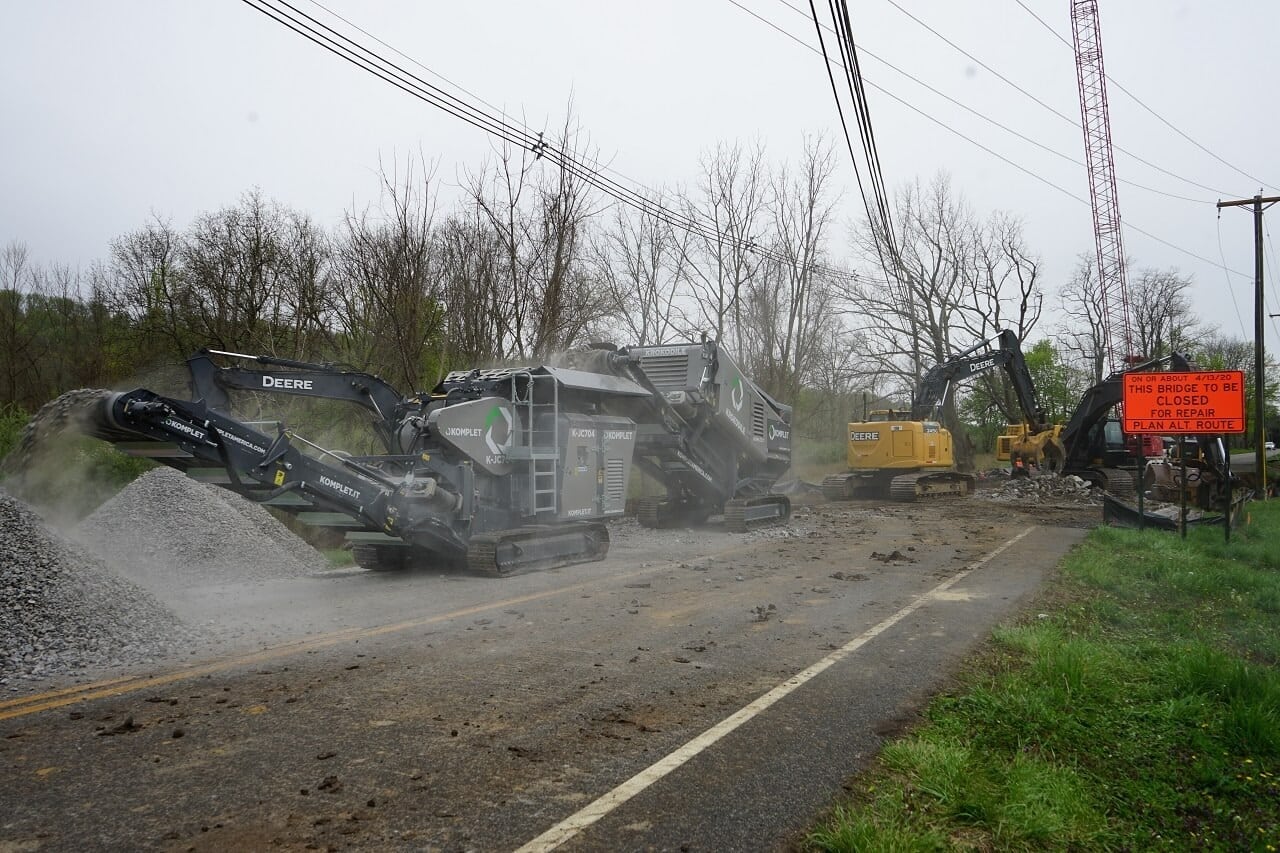 Krokodile & K-JC 704 Application Background
Demolition and reconstruction of a small double country road bridge. Komplet's Krokodile shredder, shred large pieces of concrete and stone down to 5″-and feed into the K-JC 704 crusher for 3/4'- 1″. Recycled material on-site constructed into the new bridge replacing unsuitable soil and creating a stronger structurally sound road base.
LT 7040 Application Highlights
Job Description:
Rebuilding road bridge
Rental Time:
One week
Location:
Califon, NJ
Lot:
Five acres
Personnel:
Two
Type of Material:
Concrete and stone
Amount of Material at Start:
2,000-2,500 cubic yards
Amount of Material/Product at End:
1,000-1,500 cubic yards
If you have any immediate questions about this Krokodile shredder and K-JC 704 jaw crusher application or how general questions about our compact concrete crushers, then please contact us or fill out the form below to learn more about the latest Komplet has to offer.