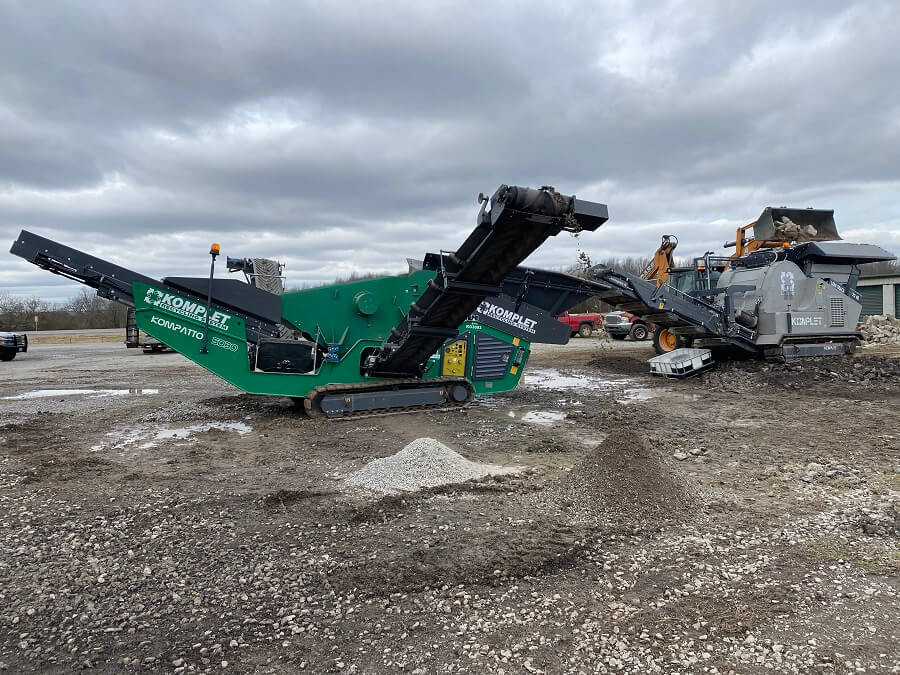 Small Concrete Crusher and Mobile Rock Screener Training
When you purchase from Komplet America, you'll get more than just a small concrete crusher or mini rock screener. Our team will also provide technical support, full crushing and screening equipment training, and readily available parts! No matter where you are in the USA we will be there after the sale to train you and ensure you are confident using our mini rock crusher machines. Here are some photos and footage from our recent customer training where we trained them how to safely set up and operate the Komplet LT7040 compact jaw crusher and Kompatto 5030 compact screener individually, as well as, in combination as seen in the below video.
Our team looks forward to traveling on-site to perform technical tests educating our customers about the use of their Komplet rock crushing and rock screening machines. We had a great time working with our client demonstrating how the LT7040 small concrete crusher and Kompatto 5030 mobile rock screener can work in combination to create multiple end-products to achieve the best possible results! Whether you are a demolition contractor, landscaper, paving company, or dealership looking to take on the Komplet line; our crusher, screener, and shredder training demonstrations will help you learn more and see for yourself the benefits of Komplet compact mobile material processing equipment.
If you have any questions about the LT7040 small concrete crusher or Kompatto 5030 mini rock screener and would like to learn more, then please contact us today!