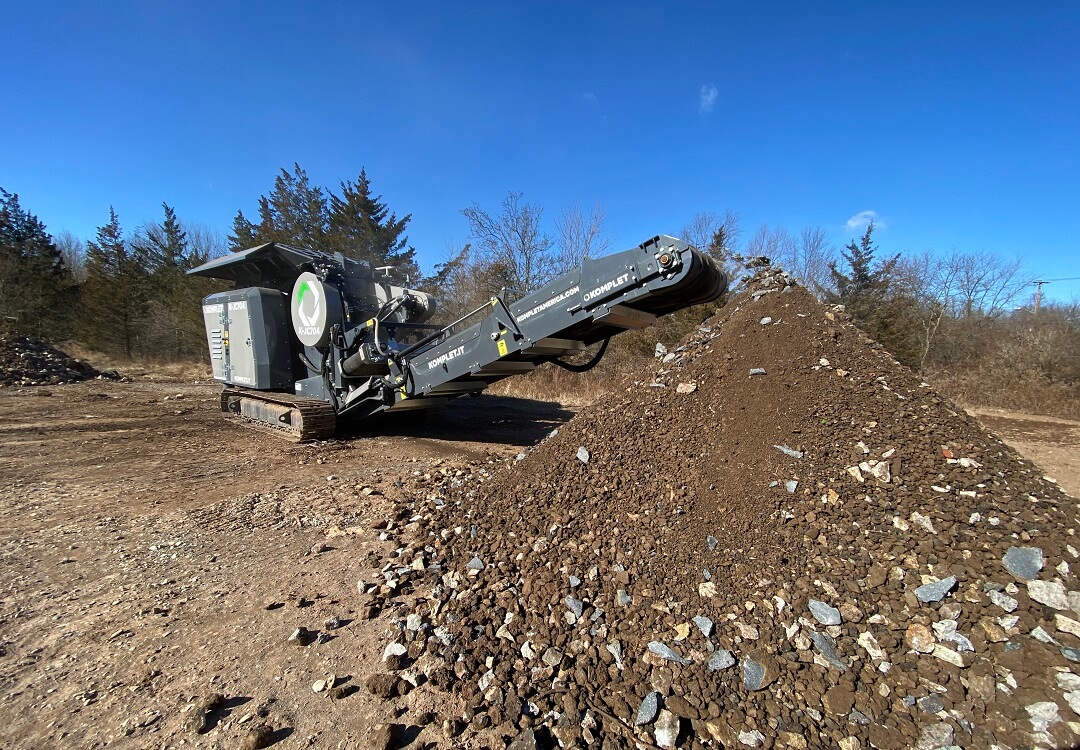 K-JC704 Crusher Demo Set-up Processing Concrete & Asphalt
The Komplet America team is excited to perform technical tests educating our customers about the use of Komplet crushing and screening machines. We have set up a demonstration area to show how the K-JC704 small jaw crusher operates to achieve the desired end product! Below are some photos and videos are from our recent demo where we had the opportunity to process concrete and asphalt using the K-JC704 small jaw crusher.
Our team has performed numerous crushing and screening plant demonstrations at our headquarters in Hillsborough, NJ. On-site we have multiple construction materials to crush and process that include concrete, asphalt, bedrock, brick, wood brush, demolition waste, and more! Whether you are a demolition contractor, landscaper, paving company, or dealership looking to take on the Komplet line; our small jaw crusher, screener, and shredder in-person demonstrations will help you learn more and see for yourself the benefits of Komplet compact mobile material processing equipment.
If you have any questions about the K-JC 704 small jaw crusher and would like to learn more or schedule an in-person demo, then please contact us today!