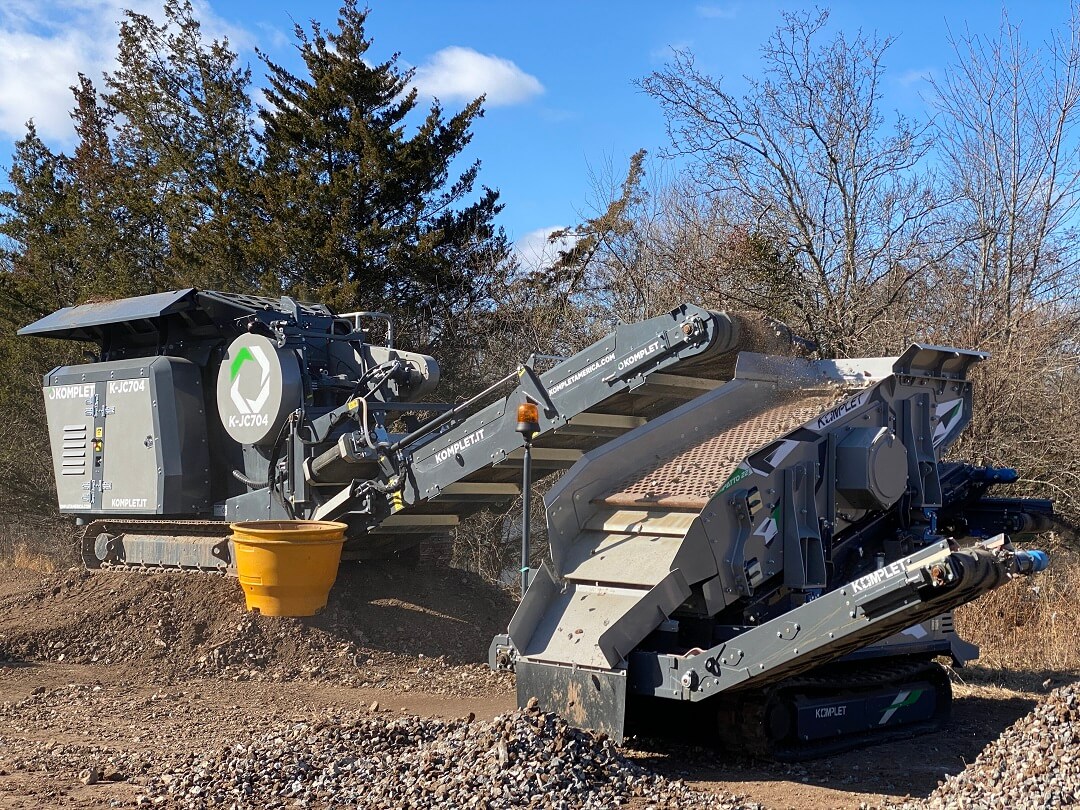 K-JC704 Crusher + KOMPATTO 221 Screener Combined!
The Komplet America team is excited to perform technical tests educating our customers about the use of Komplet crushing and screening machines, and demonstrate how the K-JC704 crusher and Kompatto 221 screener can work in combination to create multiple end-products to achieve the best possible results!
Our team has performed numerous crushing and screening plant demonstrations at our headquarters in Hillsborough, NJ. On-site we have multiple construction materials to crush and process that include concrete, asphalt, bedrock, brick, wood brush, demolition waste, and more! Whether you are a demolition contractor, landscaper, paving company, or dealership looking to take on the Komplet line; our crusher, screener, and shredder in-person demonstrations will help you learn more and see for yourself the benefits of Komplet compact mobile material processing equipment.
If you have any questions about the K-JC 704, Kompatto 221, or any other crushing and screening equipment, then please reach out for more information and to schedule an in-person demo; contact us today!