Komplet America's 1st CONEXPO-CON/AGG In The Books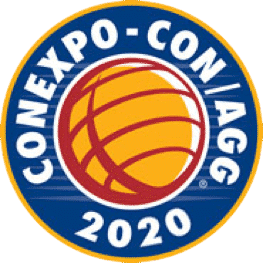 Our time at CONEXPO-CON/AGG 2020 was great and we want to say thank you to everyone who visited our booth! 2020 will be the first full year Komplet America has served the North American equipment market and this was our first time exhibiting at CONEXPO-CON/AGG and a milestone for the successful year continued. We are so glad we were able to meet with so many customers, dealers, and attendees interested in learning more about our mobile compact crushers, screeners, and shredder.
CONEXPO-CON/AGG offered an invaluable opportunity to connect and develop meaningful relationships throughout the industry. We appreciated learning how end-users were utilizing our compact equipment and enjoyed discovering the needs of contractors who have yet to experience the benefits of compact crushing and screening. As our slogan states, Never Enough is synonymous with continuous growth, constant improvements and constantly finding innovative and new solutions.
Check out the below slide show to see some of our favorite moments from the show!
CONEXPO-CON/AGG 2020 has allowed our team to improve our network enabling us to make connections we may never have made. We look forward to connecting further with everyone we had the opportunity to meet! Thank you to the whole CONEXPO-CON/AGG team and the Association of Equipment Manufacturers for hosting an incredible event.
If you have any immediate questions, then please fill out the form below to arrange a meeting and experience the latest Komplet has to offer.