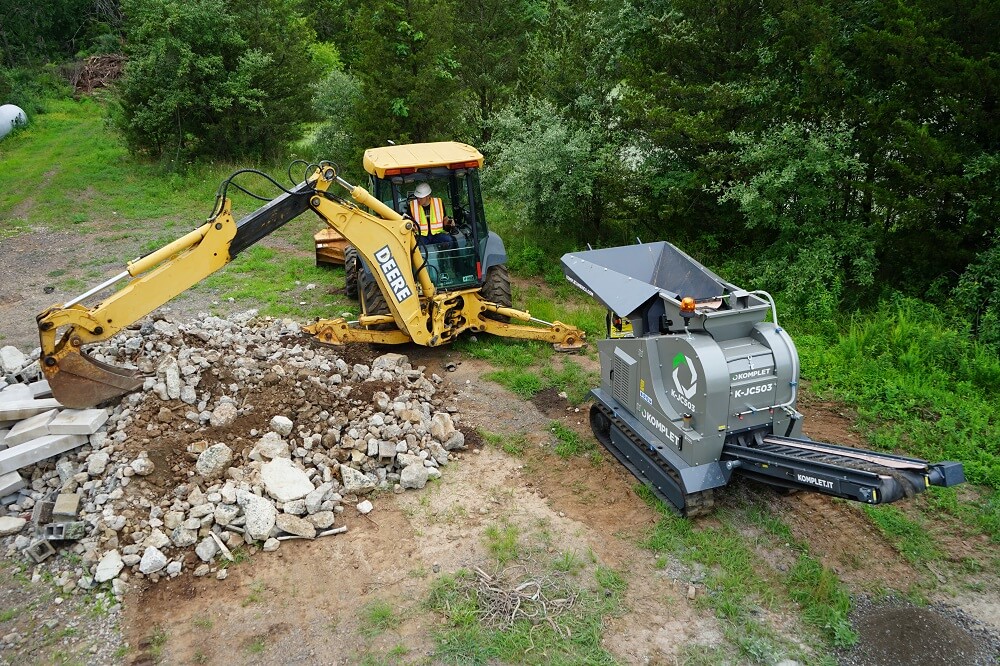 Training on Rock Crushing Equipment
The purpose of crushing on-site is to provide contractors additional value to construction & demolition waste, as well as, produce reusable material with low environmental impact. We are happy to share information that has been provided by Komplet a manufacturer of rock crushing equipment for over 20 years. In this blog, we review rock crushing principles, characteristics of bulk materials, types of rock crusher machines we sell, and environmentally successful recycling. Please continue to read to answer the questions of what is a jaw crusher and how does a concrete crusher work.
Questions to ask before using a portable rock crushing machine
What material shall I crush?
What final product do I need?
What production do I need?
What crushing method shall I use?
What type of crusher shall I use? 
What product do I get?
Characteristics of Bulk Materials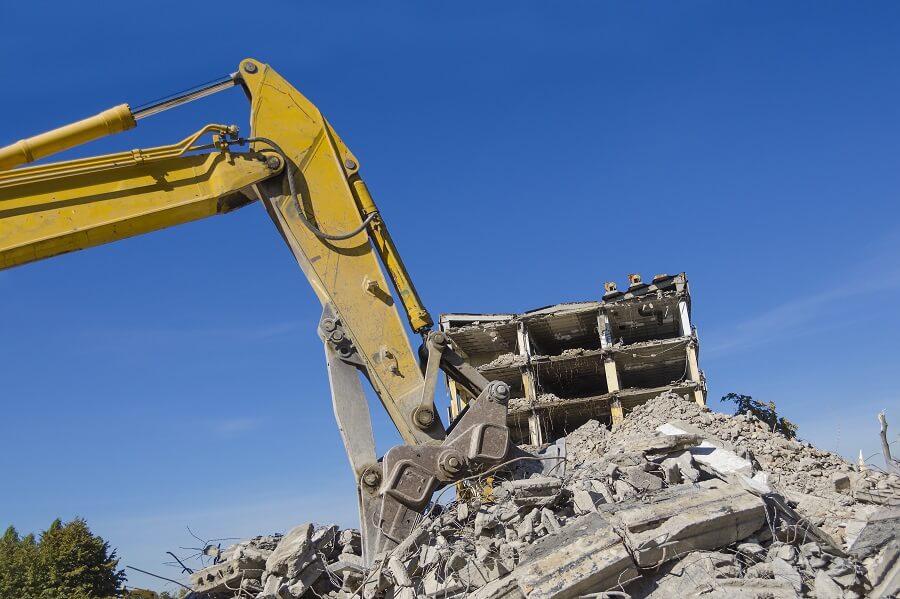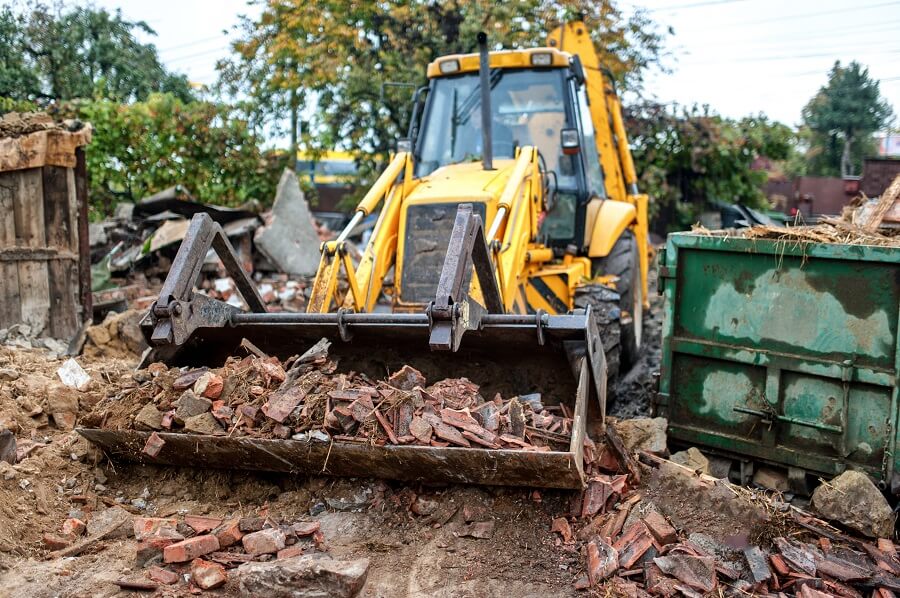 Recycling C&D
Asphalt
Concrete
Brick
Reinforced Concrete
Industrial
Natural
Rock

Granite
Limestone
Sandstone
Bluestone

Gravel
Additional information about the crushing process
The following slideshow is a brief overview of the characteristics of bulk materials that portable rock crushing services work with on a daily basis.
How rock crushing machines work – Jaw Crushers
The following slideshow is a brief overview of what is a jaw crusher and how exactly does a concrete crusher work.
Why Compact & Why Komplet Portable Rock Crushing Machines
Environmentally Successful Recycling
When you send C&D waste to a landfill or centralized recycling center:
Waste time & money to load & move from site to site
Cost for new fresh material
Cost for trucking
When you process C&D waste on-site with a portable rock crusher:
Save time & money avoiding tipping costs from site to site
Zero costs for new material
Zero costs for trucking
C&D crushed in surplus is ready for a new site
In conclusion, portable rock crushing equipment benefits include:
Eliminate construction and demolition waste on-site
Improve site productivity by removing wasted downtime between excavation removal and material replacement
See immediate savings in time, labor, and expenses when you crush and recycle on-site
Operator-friendly, easy-to-understand user interface reduces training time and costs
Remote controlled and easy to transport, allows a fast and simple set-up and working procedures by a single operator
Komplet America is the distributor of premium portable waste recycling machines and quality material processing equipment. We are excited to bring 20 years of Komplet small mobile crushers, screeners, and shredders to the USA. Finally an affordable, reliable solution for crushing, screening, and shredding! Contact our team to become a dealer or rental house to offer your customers a great solution with a solid return on investment.